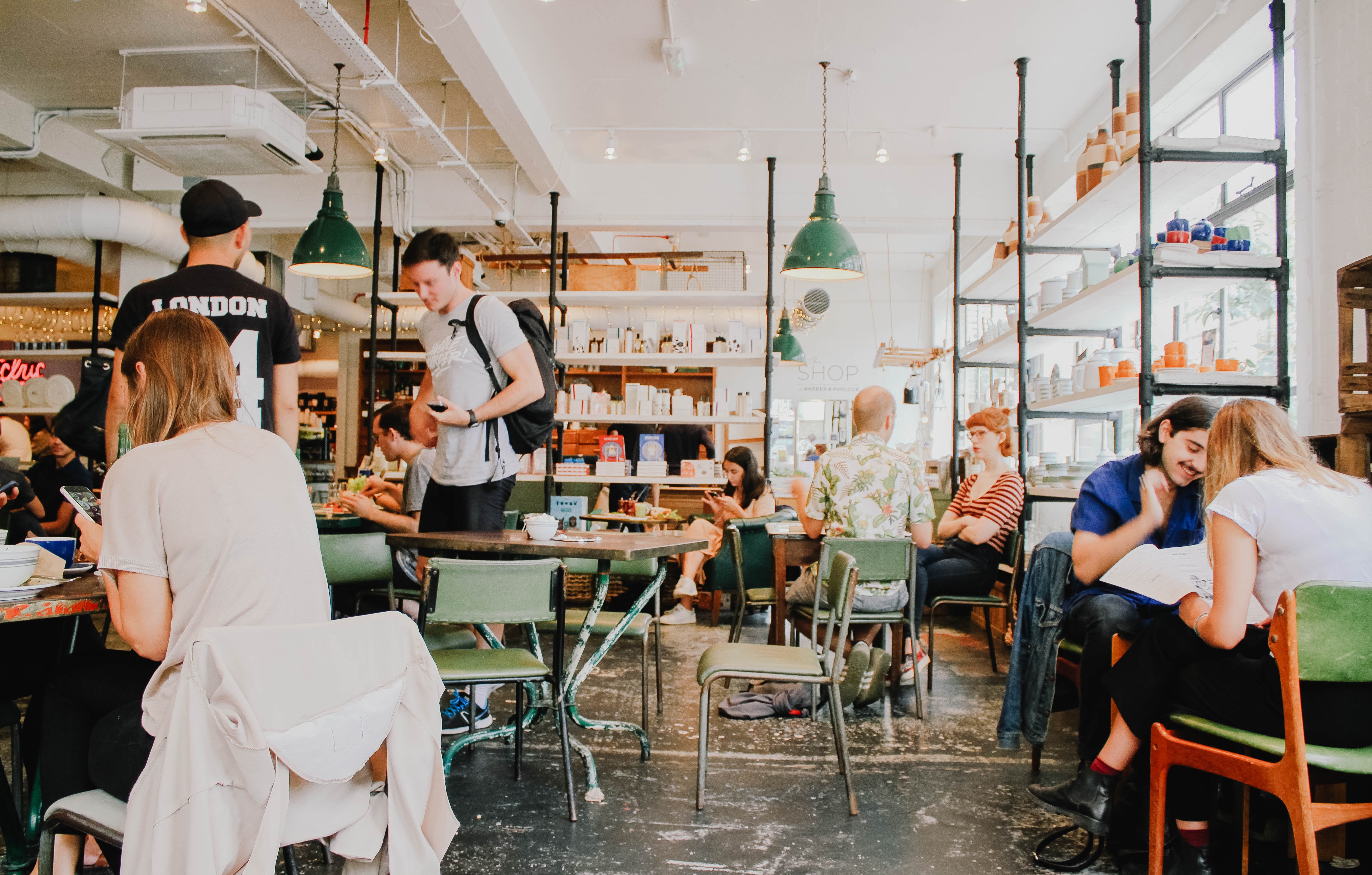 Point of Sale systems (POS) can deliver as many savory options to the restaurant business as their menus do for hungry guests.
Whether your establishment is a Michelin star restaurant, neighborhood eatery, pizza shop, national chain, coffee shop, bar or food truck, the right POS can add value to the customer experience. Restaurant POS systems, in fact, are becoming workhorses in this competitive and fast-moving sector.
And perhaps of all the technology in the world, a payment system that is the hub for placing orders, paying checks and taking stock at the end of the night simply cannot stop working in the middle of restaurant operations. The features, reliability and the tech support that accompanies restaurant POS is as important to your food business as salt is to flavor.
Restaurant POS Food for Thought
Overall, the best restaurant POS systems will streamline any restaurant and go well beyond taking payments. They can start working for frontline restaurant teams before a customer order is even placed. For example, when setting up a new restaurant or overhauling an existing one, POS software can help design custom floor plans that provide optimum customer traffic flow and work space for busy wait staff, cooks and bartenders. Analyzing which sections of the restaurant are busiest at what time can feed into how you schedule wait staff and guide hosts to evenly seat guests, creating a better customer experience and more efficient operations
As in every sector where consumers are handing over their physical credit card , security is a real concern for diners. Who hasn't had a pause when giving your credit card to a harried waiter in a crowded restaurant in the middle of a dinner rush? Smart restaurant POS systems will provide encryption and security. Pay-at-table options relieve wait staff from being responsible for physical credit cards and logins, giving customers peace of mind and servers the protection from being responsible for stolen information.
Menu management
Menus need to be easily updated or customized for days of the week or holiday specials. Contactless menus in the form of QR codes exploded over the last two years when the era of public health safety was ushered in by COVID-19. And there are benefits beyond cleanliness. Knowing what menu items are selling and which are not impacts a restaurant's bottom line. REEF Technology reports, "Digital menus allow restaurant managers to monitor how customers interact with their menu in real-time, providing unmatched data for owners."
To build those menus, chefs can order ingredients and track their shipment, along with other inventory management like kitchen tools and items needed to operate like table cloth laundering services.
Of course the preponderance of food delivery apps require restaurants to not only sync their menus with everything from DoorDash to Uber Eats, but also provide an opportunity to create exclusive, delivery-only offerings. When orders are sent directly to your POS, delivery time is maximized. Delivery area can also be maximized to reach as many hungry customers as possible when you leverage data provided through orders.
The best restaurant POS systems allow managers to pivot if, say, a certain dish has sold out, or if it's a slow period, offer specials and discounts in real-time.
Inventory management
Looking at inventory as actionable data, especially for restaurants with multiple locations or a national footprint is critical. Inventory is a historically difficult task to navigate for many restaurant owners and managers, as it includes not just accounting for what is visible on the shelves, but the ability to project what ingredients are needed and how the quantity of those products impacts profit margins. This is particularly important with perishable inventory and can be tackled through restaurant POS systems. Cited as the number one cause of restaurant failure, misunderstanding how to manage inventory can cost you your business. Integration between accounting systems and the restaurant POS system is critical to control food costs.
Bar benefits
For busy bars, the ability to process orders with a few taps is essential. Opening tabs, entering orders and taking payments has to be seamless when customers are thirsty or need to get going. Drink specials and bar food has to be readily accessible and up-to-date. Bars face unique challenges in serving customers seamlessly because they are juggling a variety of payment methods, mostly manually. In turn, this impacts their ability to manage inventory, another challenging measure to control without the power of automation. Restaurant POS systems allow you to keep tabs on your bar without having to micromanage on-site with a cloud-based POS system.
Chop down service time
Busy restaurants have to enter orders and process payments quickly. Anyone who has worked in a restaurant knows that historically, splitting bills among table guests can be a chore. But todays restaurant POS systems have the ability to split bills by item, course or seat, negating the need for cumbersome ringing of separate orders and elongating wait time. Resturants want to turn tables over to maximize customer seatings, but you also want to delight the customers with an easy and quick check out experience. A great meal can be spoiled if paying the restaurant bill is painful.
Employees Benefit from Restaurant POS
Employee scheduling, performance management and payroll all can be integrated into a robust restaurant POS. For resorts, caterers, pop-up restaurants and other food businesses that might hire seasonal employees or frequently onboard new staff, a user-friendly POS system is essential to get people to work quickly.
Practically speaking, when you're slammed with reservations every night and have private parties and events to manage on the floor, an efficient restaurant POS system supports everyone from front of the house staff to the logistics folks in the kitchen. And when it's time for employees to get paid, it's helpful to track labor hours in the system too, particularly with the complexity of tip wages and tracking common restaurant practices like split shifts and tip sharing.
While some wait staff might be used to scribbling orders on a food-stained paper pad, entering orders into a portable electronic POS system is rapidly becoming the norm. The order becomes traceable data that goes not only directly to the kitchen and bar, but serves information to managers who can then analyze trends. Which food sells, busiest times and other measures of success can have a major impact on a restaurant's profitability.
Wave of the Future
The restaurant industry has long been a creative space and caters to the ever-changing taste of consumers and culture alike. Now, there is an embrace of technology that tailors the customer experience in ways only imagined before. Restaurant POS systems will figure prominently to enable new ways of serving food to customers.
The latest trends include ghost kitchens and virtual restaurant brands. A ghost kitchen is the facility that houses a virtual restaurant. Virtual Restaurant Brands are a way for existing kitchens to make and deliver dishes outside of their regular menu or even typical target market. BarandRestaurant.com predicts "We anticipate that more than 50% of restaurants will have multiple brands running out of their kitchens by 2025."
Ghost kitchens are the vehicle for virtual restaurant brands to deliver highly-optimized food. Essentially, this is when a virtual brand operates out of existing restaurant kitchens, adding revenue to restaurants without affecting their normal operation. The physical restaurant has the benefit of delivering entirely new cuisine to their existing customers and bringing in new. Since items on virtual restaurant brands are often either the result of highly local research, the food is perfect for a delivery-centric audience.
Another trend that was borne out of the increase in demand for delivery services is the rise of robots. With driver shortage, restaurants are looking to technology to fill the gap. Bar and Restaurant adds " Most major cities are already testing or using robots for delivery (such as Oakland, Los Angeles, Denver and Madison, Wisconsin) and by the end of 2022, dozens of additional cities in the U.S. will see robot delivery."
Restaurant POS are essential to manage food costs, inventory, employees, menus and most important of all, deliver an excellent customer experience. Just as you would never serve a hot dish cold, restaurateurs must view their point of sale system to act as the main course for success.
Find the Solution that Fits Your Business
No two restaurants are alike – so why should you adapt to a solution that doesn't serve your needs? Ingenico terminals take payments and integrate with the business applications that power your restaurant operations. Actions like inventory management, bill splitting, labor control, pay-at-table, curbside pay, mobile menus, pop-up stores and a wide variety of form factors are easily launched when you partner with Ingenico.
From all-in-one tablet solutions to mobile POS to wireless terminals there is a solution available that fits your customer experience needs.
Interested in learning about how your food business can benefit from Ingenico? Get in touch
Tim Reidy is a Sales Executive of the Retail Channel for Ingenico, a Worldline Brand
Photo by Toa Heftiba on Unsplash